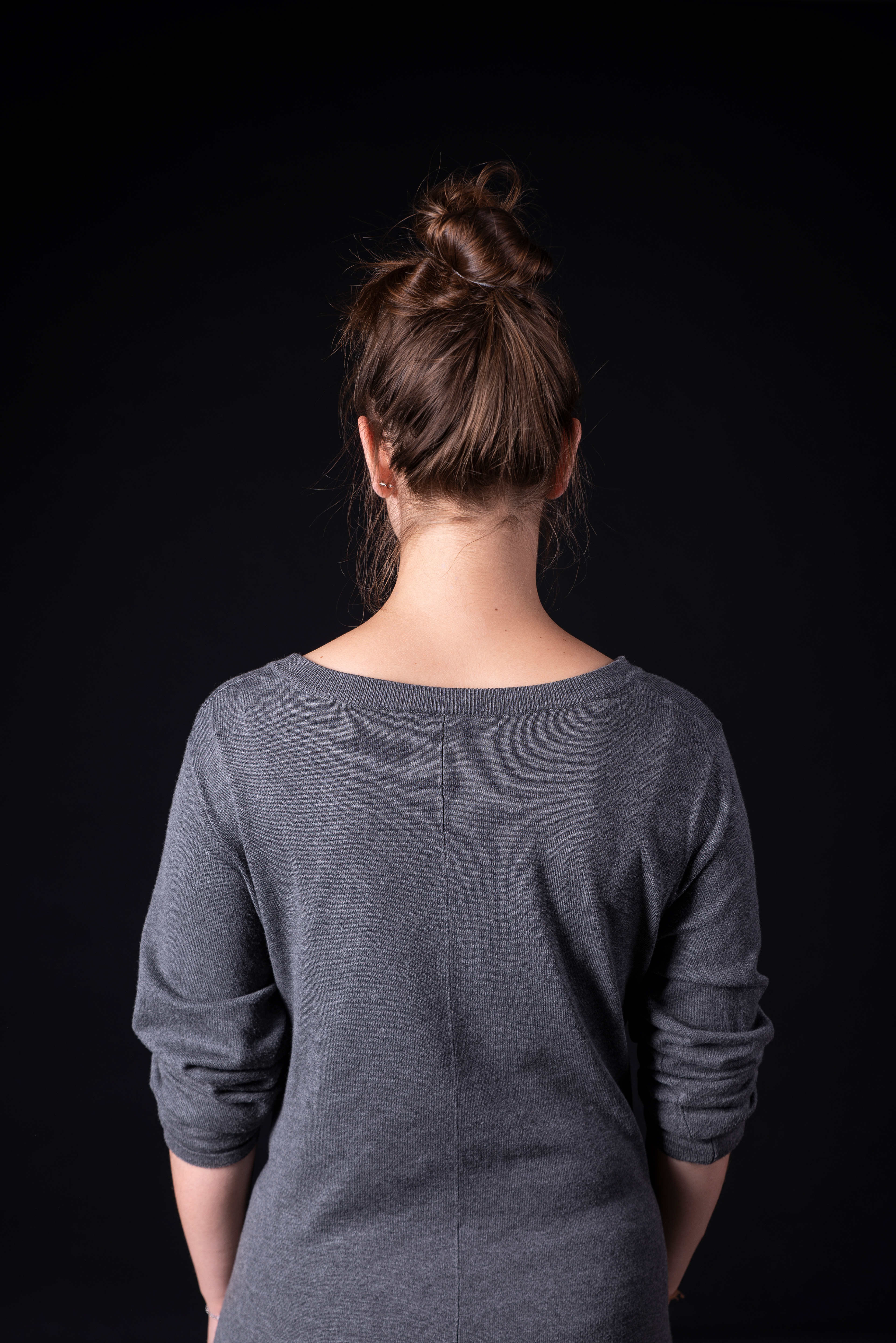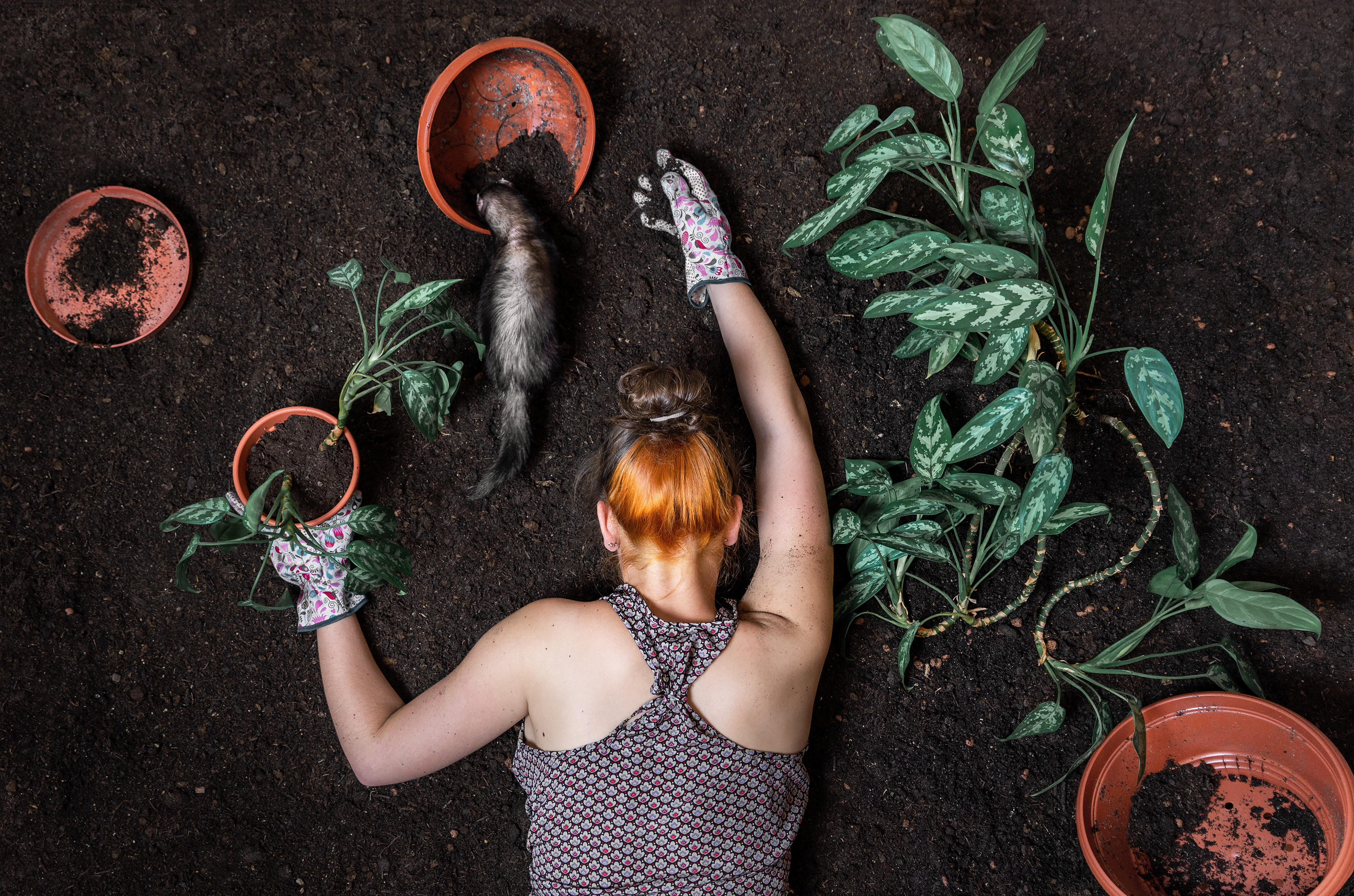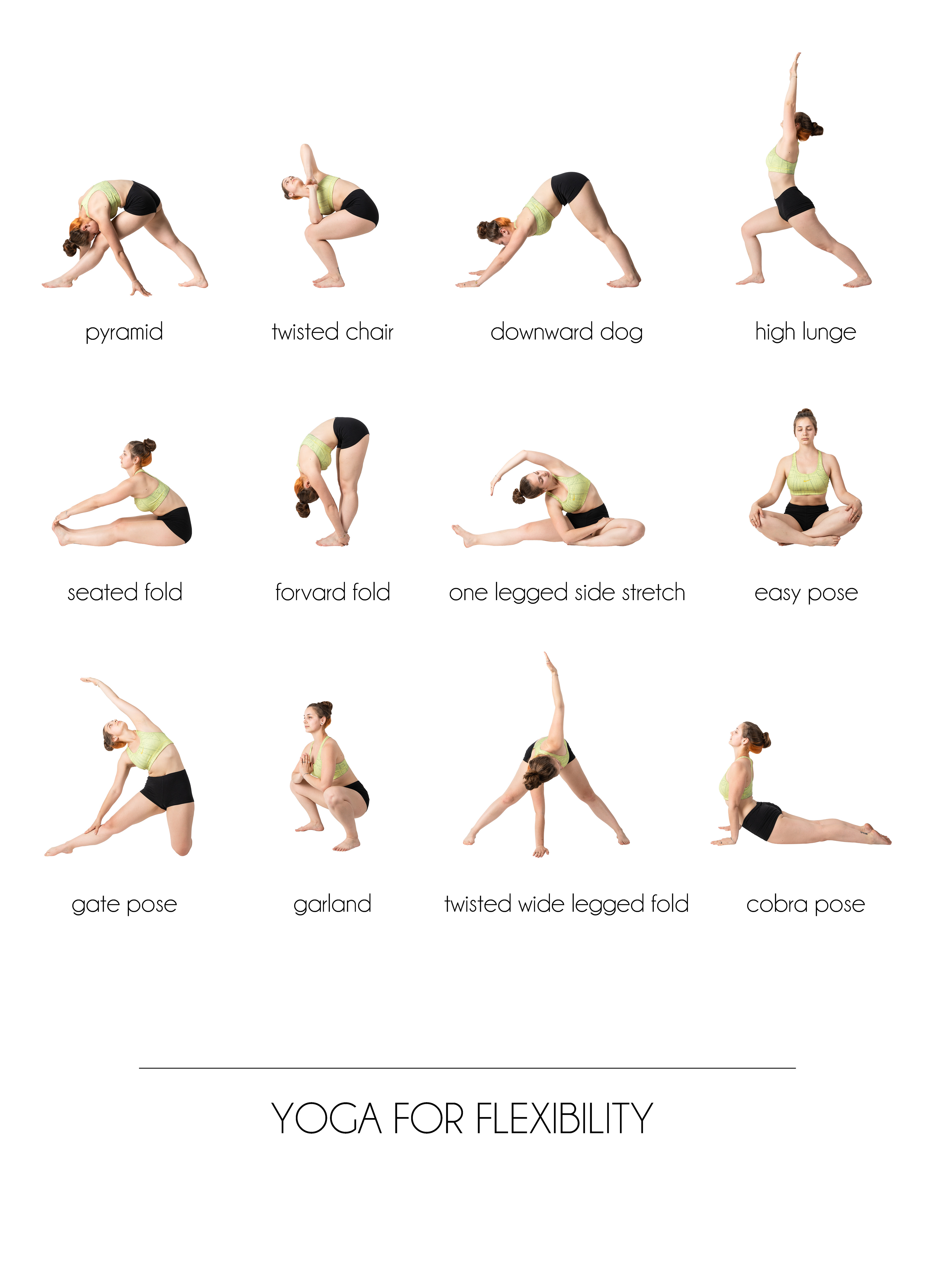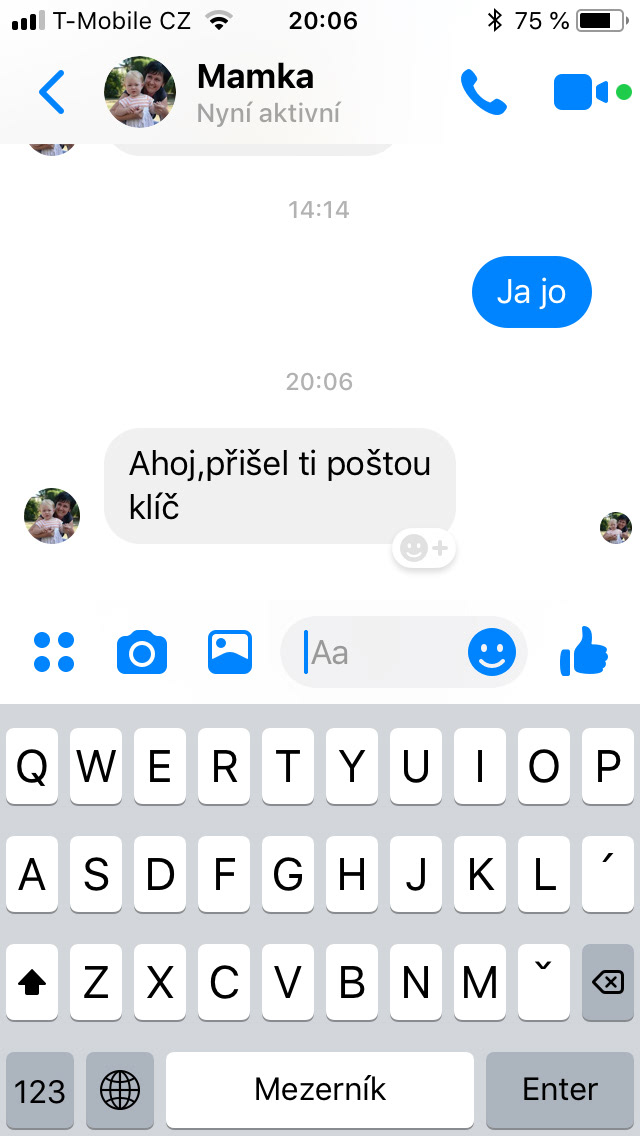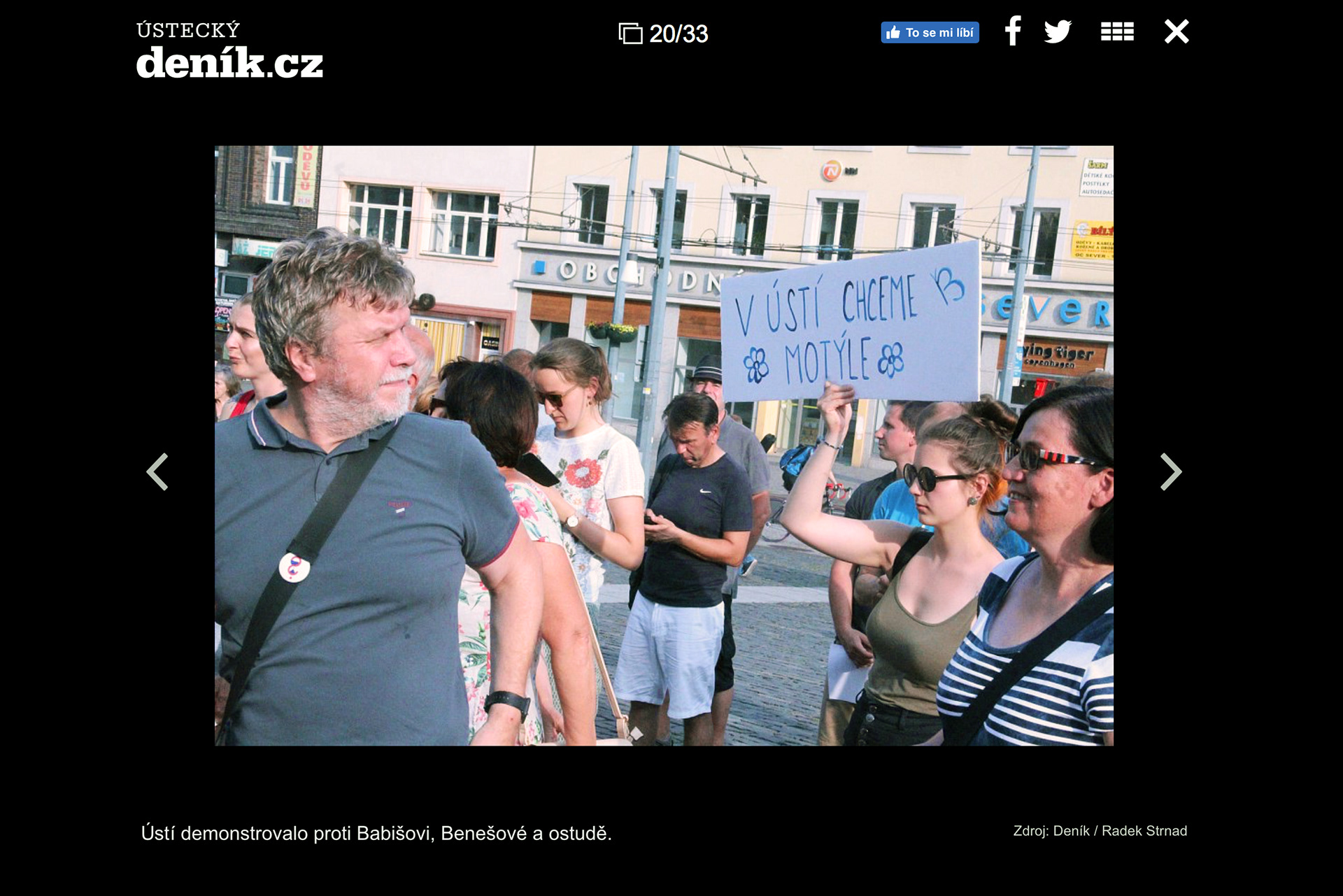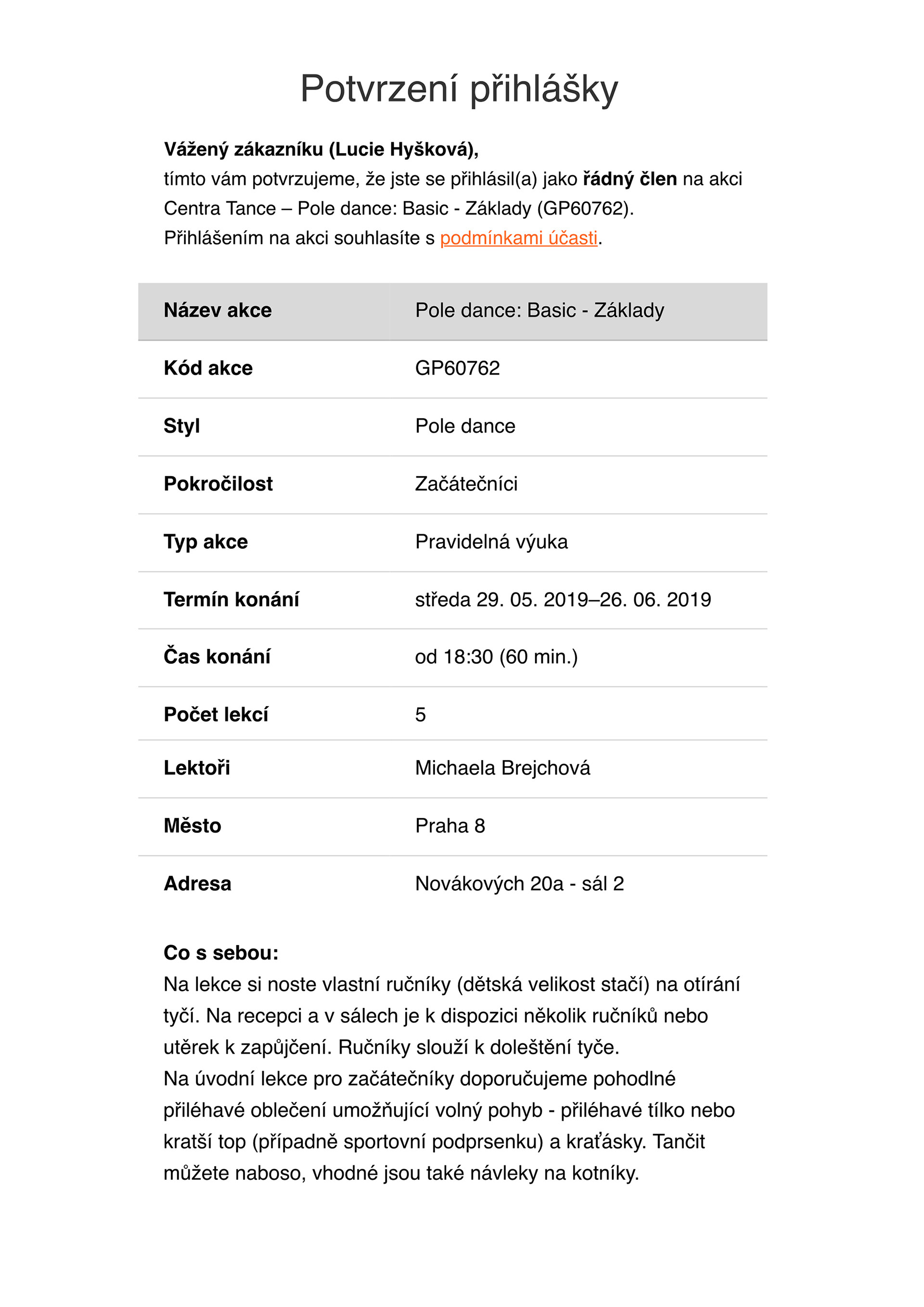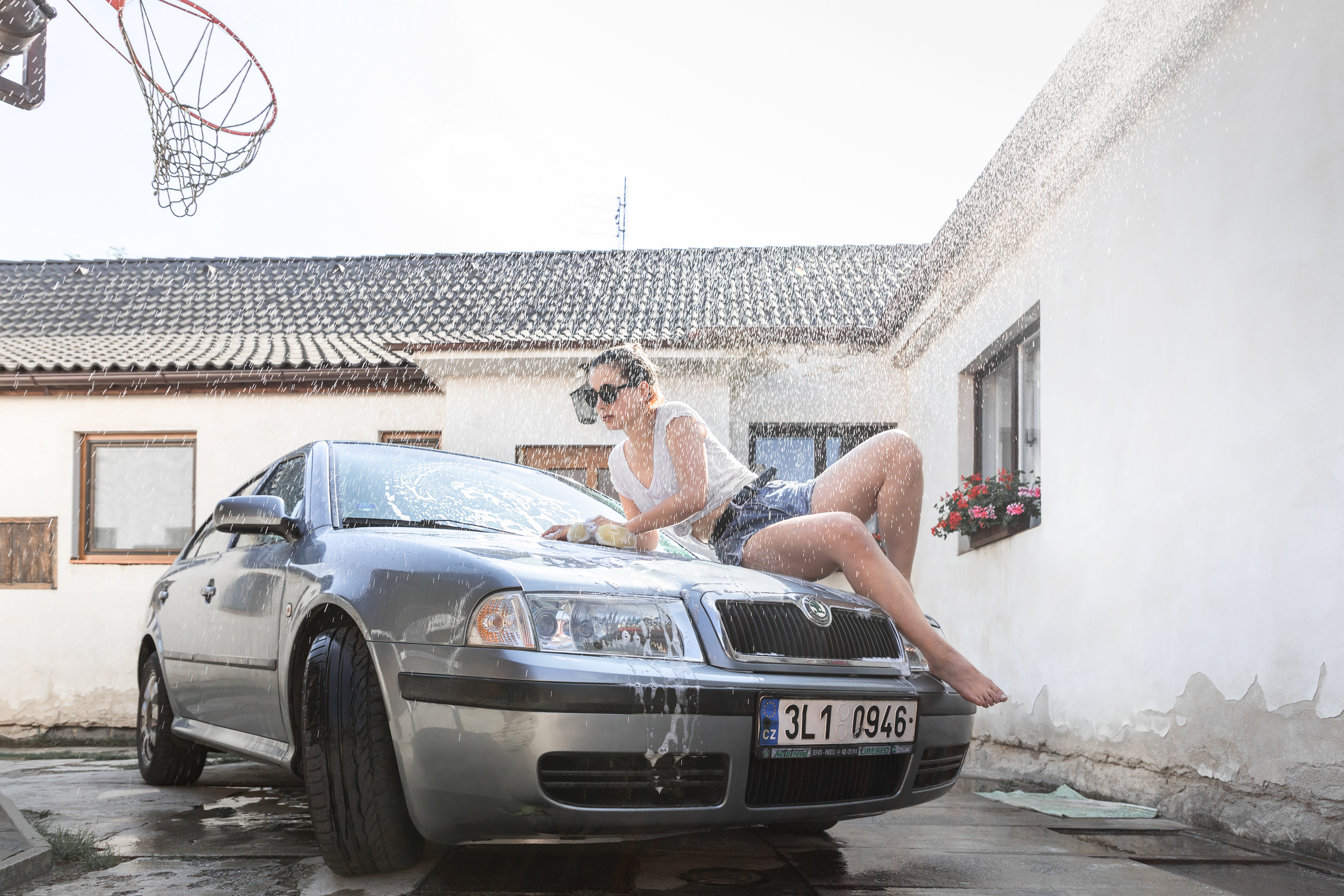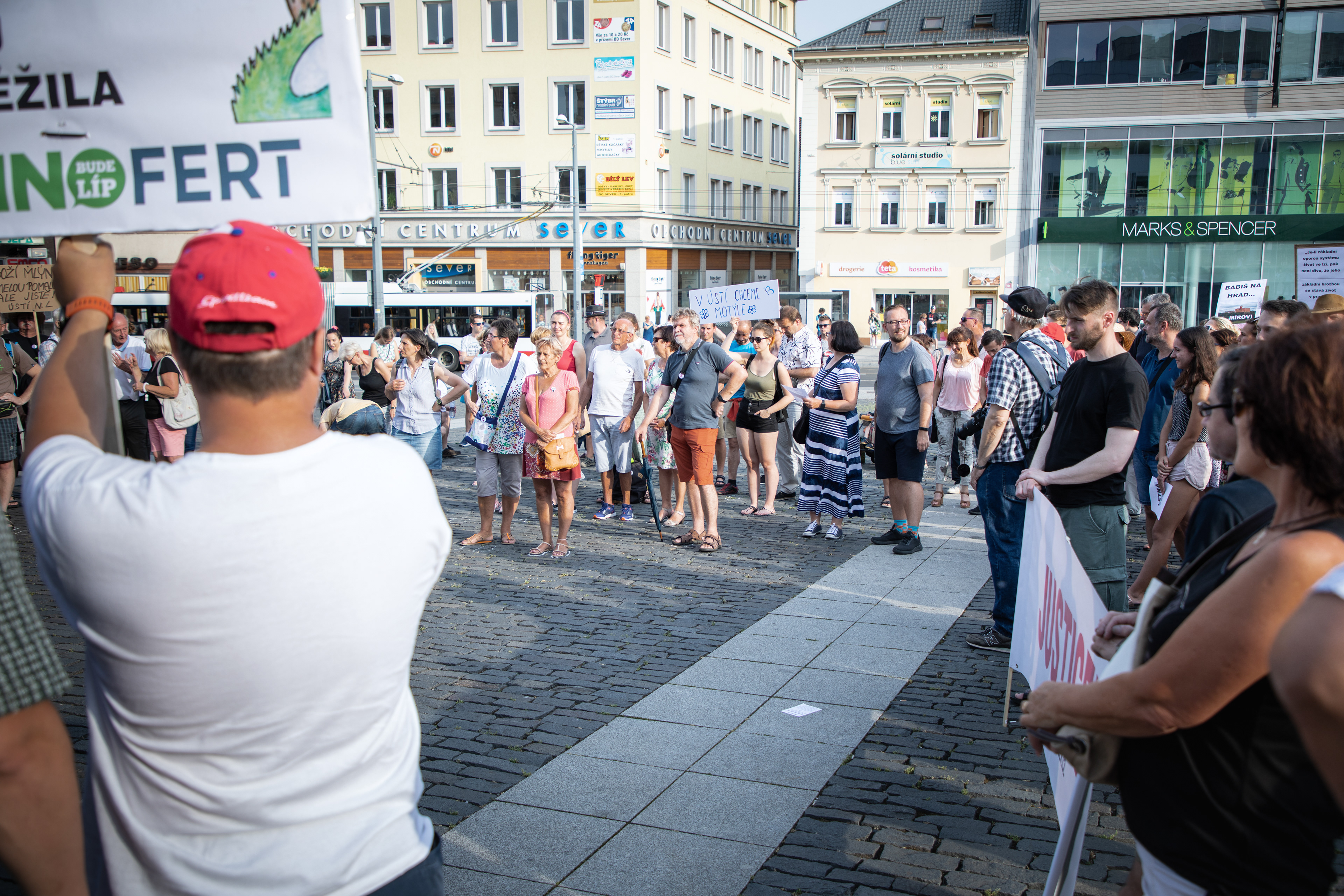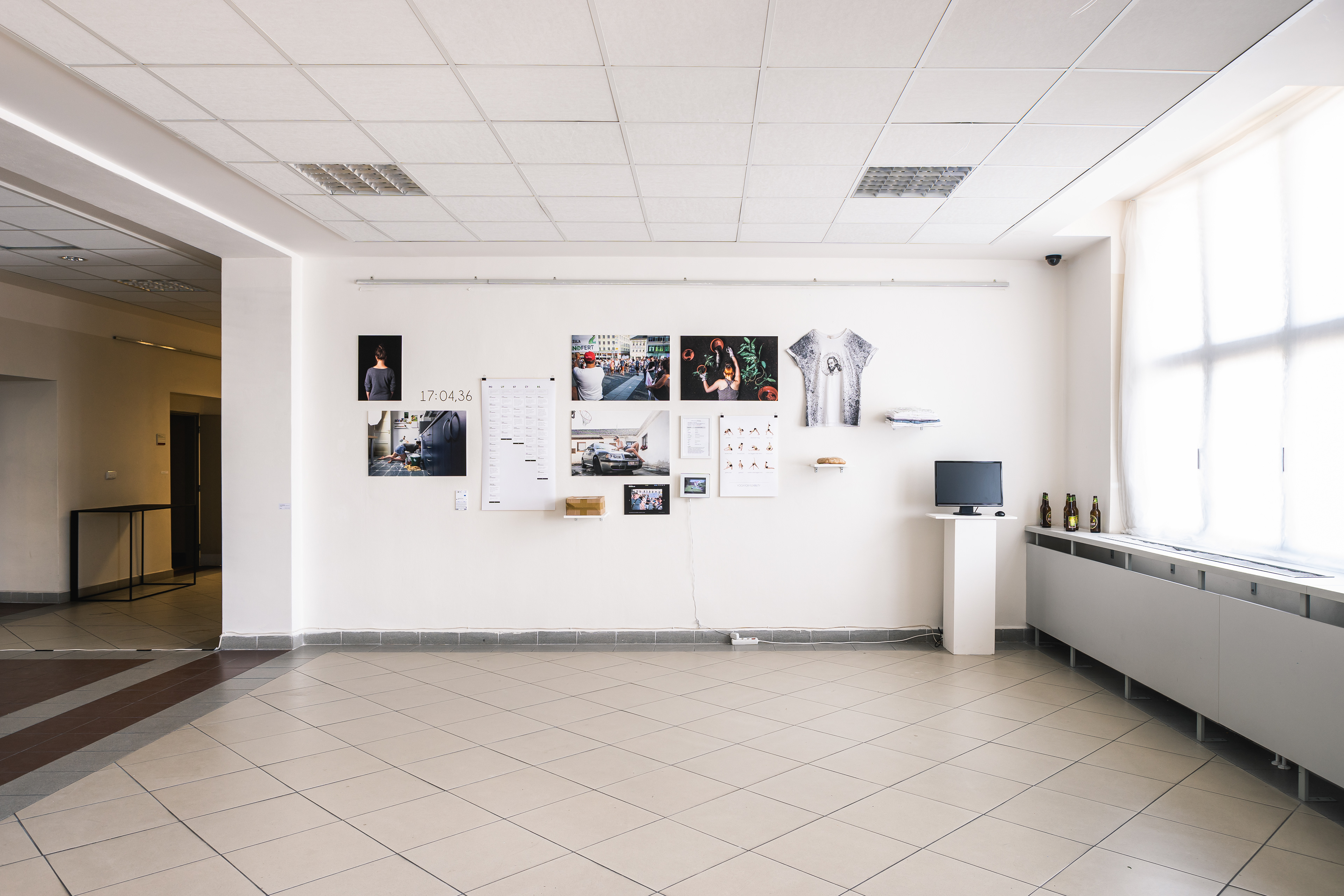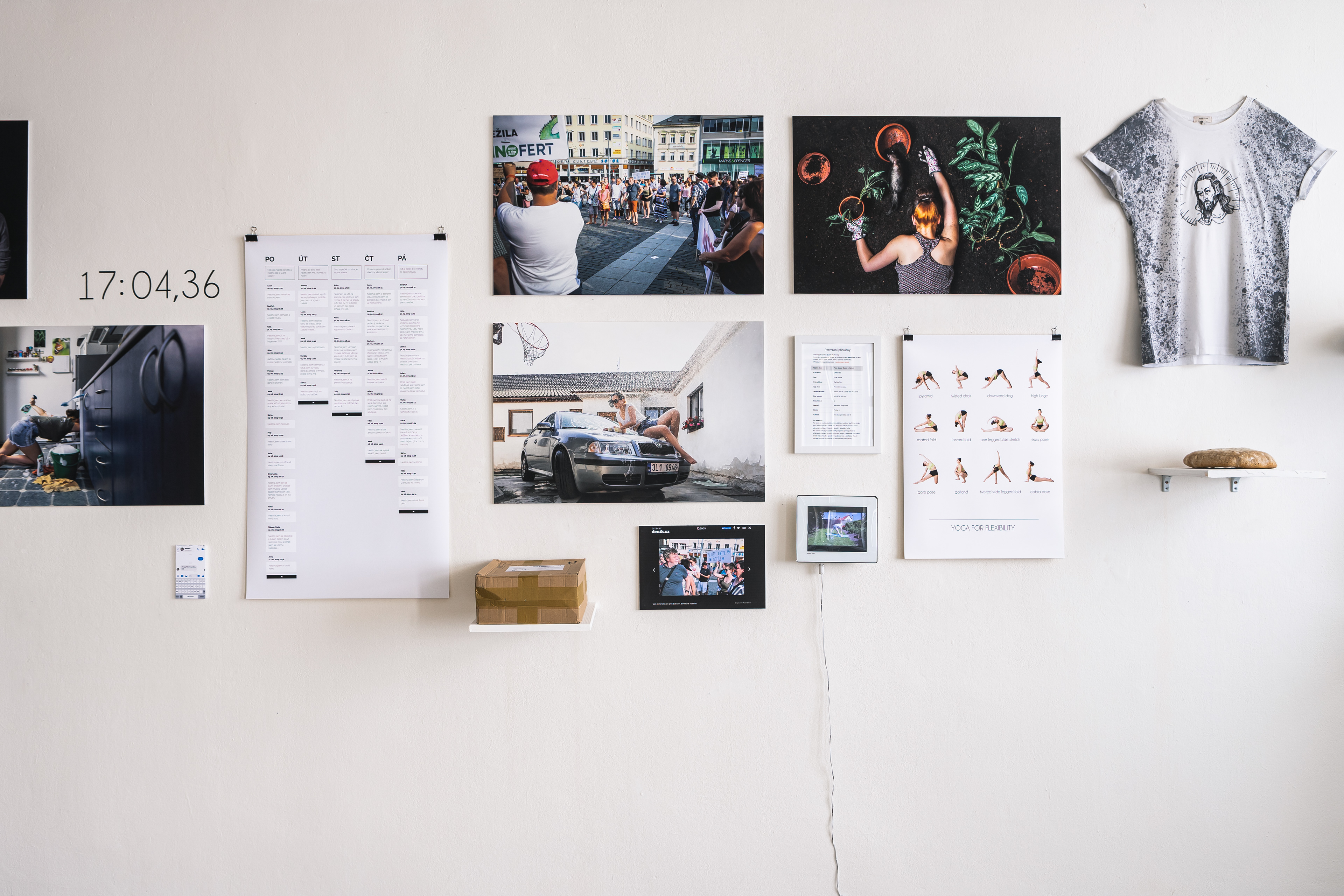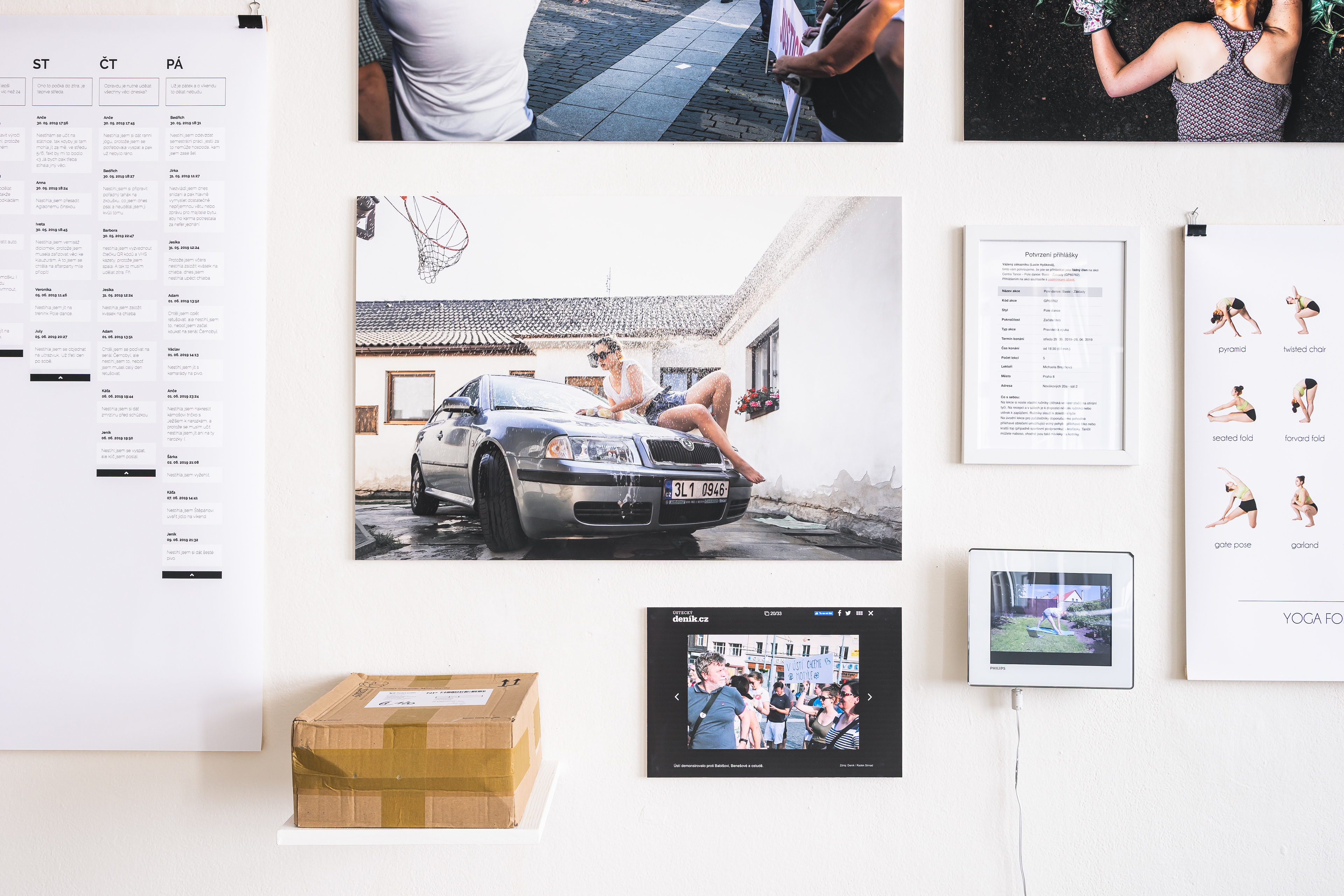 Foto instalace: Jesika Štantejská a Jiří Dvořák
Žijeme v rychlém světě, kde bez dobré organizace času, nemáme možnost  stihnout vše, co jsme si naplánovali. A proto jsem se ve své práci věnovala činnostem, které někdo nestihl. Jsou to občas pouhé drobnosti, na které si tu chvilku zdánlivě nemůžeme najít.
Vytvořila jsem prototyp nestihlého člověka, kterým jsem se na chvíli stala já sama. Jako zdroj pro sběr informací vznikla webová platforma, kam se kdokoliv mohl přihlásit a napsat co zrovna nestihl - od pondělí až do pátku. Odtud jsem následně čerpala činnosti, podle nichž jsem si vytvořila celý svůj pracovní týden a žila tak nestihlý život jiných lidí a fiktivně za ně plnila jejich resty ve svých podmínkách. Například pokud někdo nestihl cvičit ranní jógu, tak jsem si zacvičila ranní jógu, přestože to obvykle nedělám.
Postupně jsem splněné činnosti zaznamenávala různými médii- fotografií, video záznamem, stopováním času a mnoho dalšími způsoby. 
Nakonec vznikly i artefakty, které jsou součástí instalace a zároveň důkazem, že jsem věc splnila. 
Činnosti jsem vybírala podle mých možností a současně jsem se snažila posunout své hranice a vystoupit z mé komfortní zóny. Svůj týden jsem sestavila co nejefektivněji tak, abych zvládla vyhovět co největšímu množství lidí.
Webová platforma, kde jsem získávala nestihlé činnosti - https://www.cojsidnesnestihl.cz 
We are living in a fast world and without a good time organization we have no chance to manage everything we have planned. That is why I decided to devote my time to activities others did not manage. Sometimes these are only trivialities that we cannot find time for, next time our unmanaged plans can have severe consequences. For the purpose of this project I created a website, where people can log their unfinished or unmanaged activities from Monday until Friday and I have become their "finisher". I planned one week based on the activities that people logged and I lived their unmanaged lives and fulfilled their backlogs under my circumstances. For example, when someone did not find time to exercise their morning yoga routine, I did it – in spite of I usually don't do it.
Gradually, I recorded the accomplished activities in various ways (photography, video, audio, …). In the end there were also some artefacts that proofed I finished my tasks, which became part of the exhibition as well. I chose the activities with regard to my possibilities, but at the same time I tried to push my boundaries and step out of my comfort zone. I tried to plan my week most efficiently to succeed in as many tasks as possible.
Internet platform used to collect unmanaged activities of other people - 
https://www.cojsidnesnestihl.cz