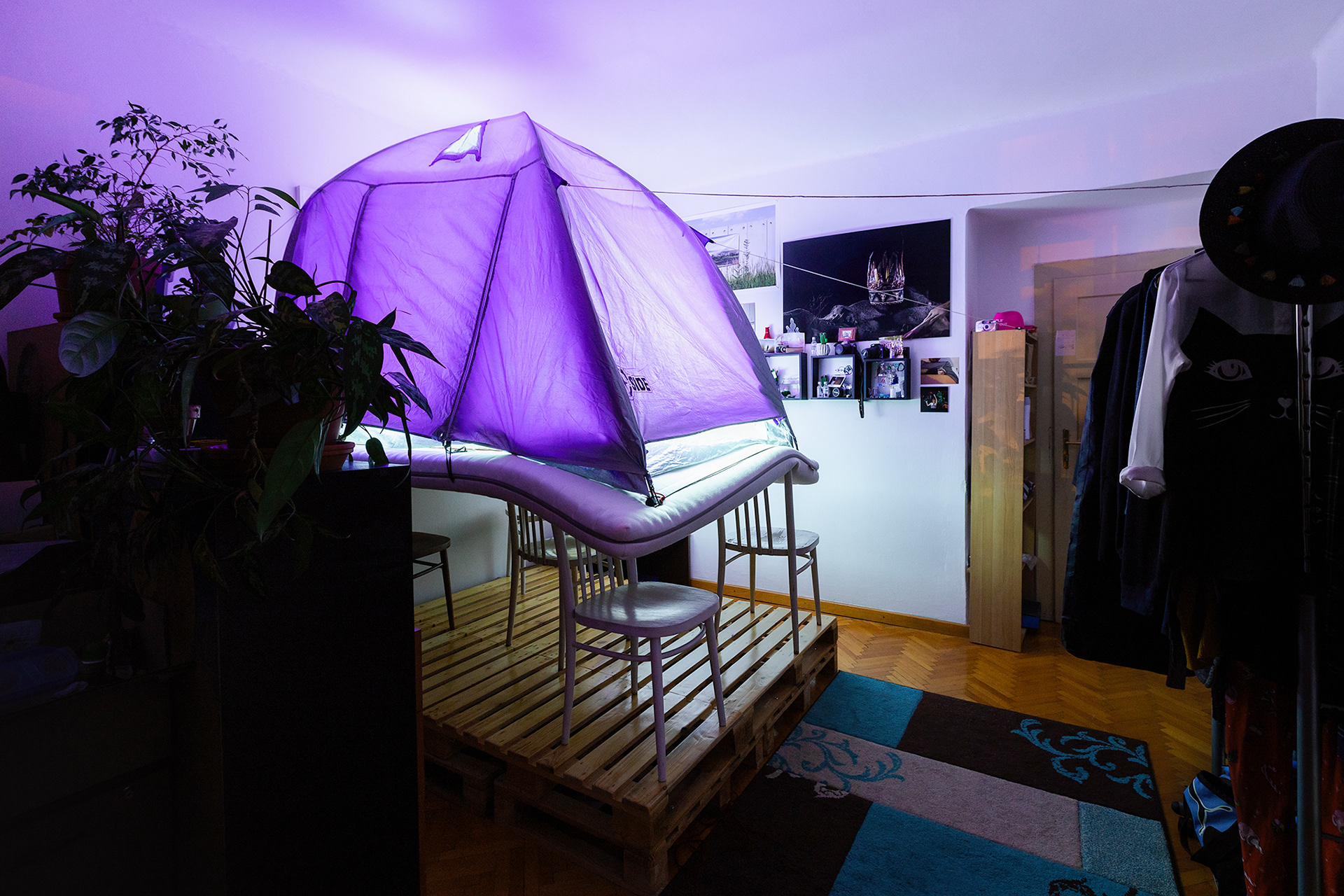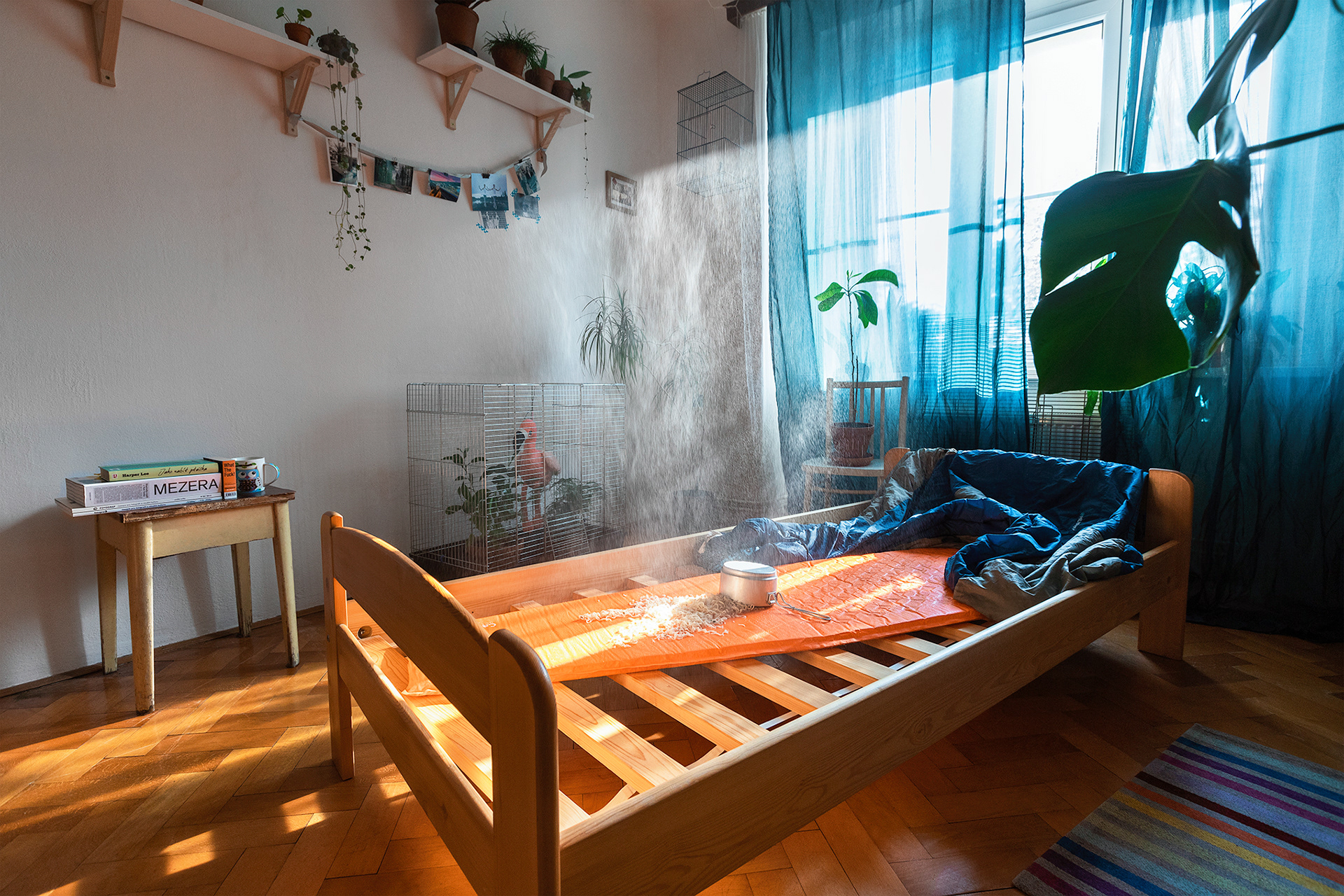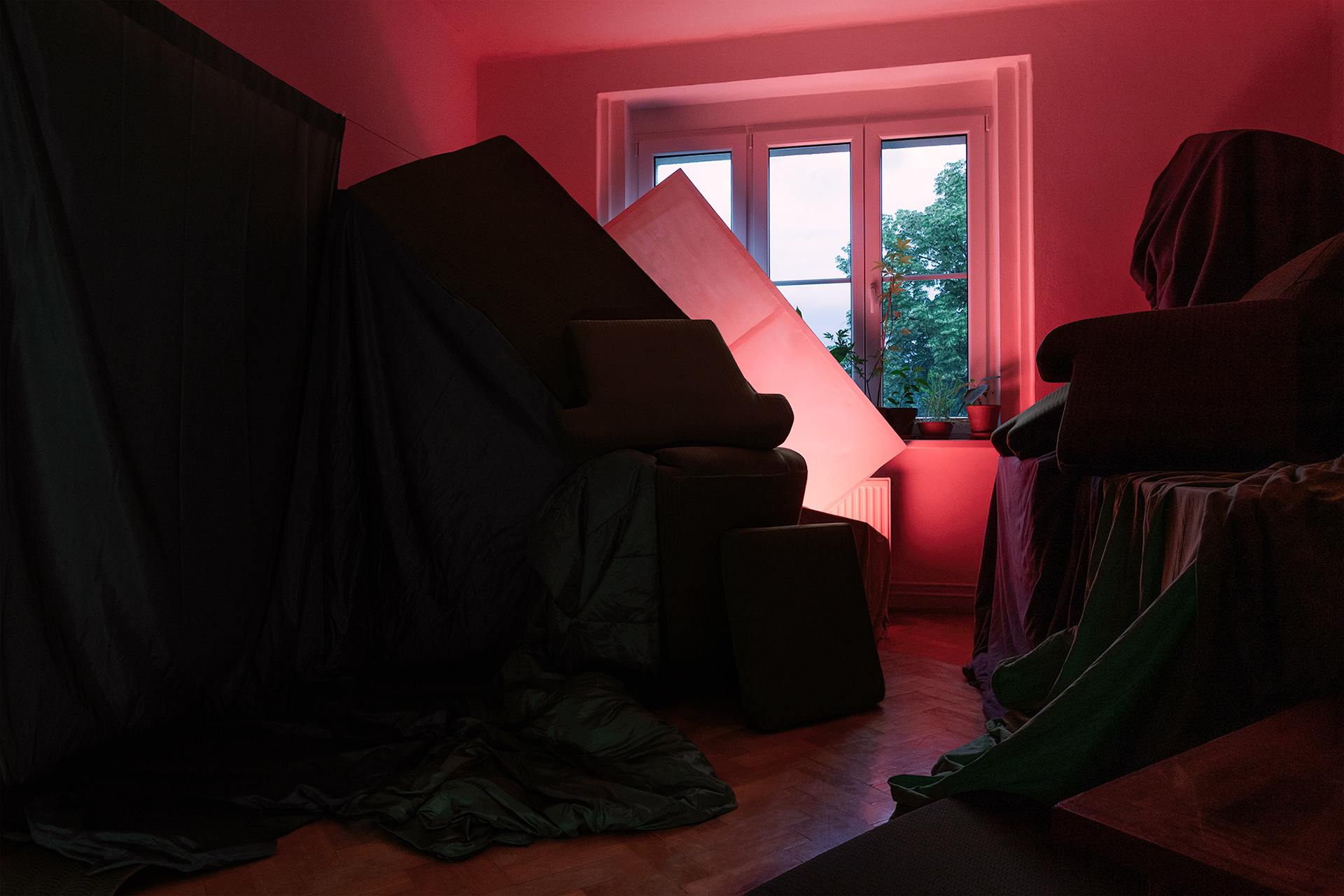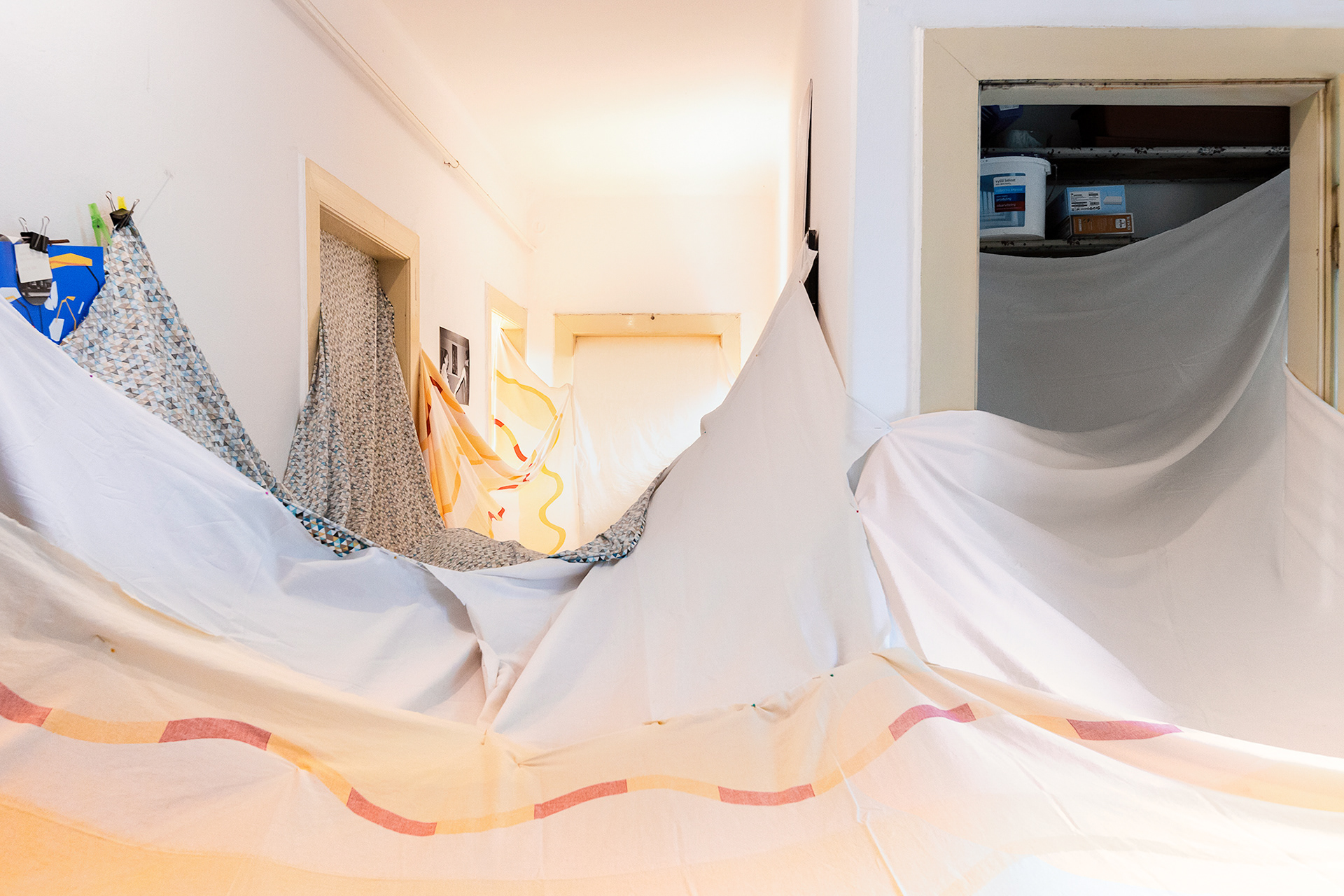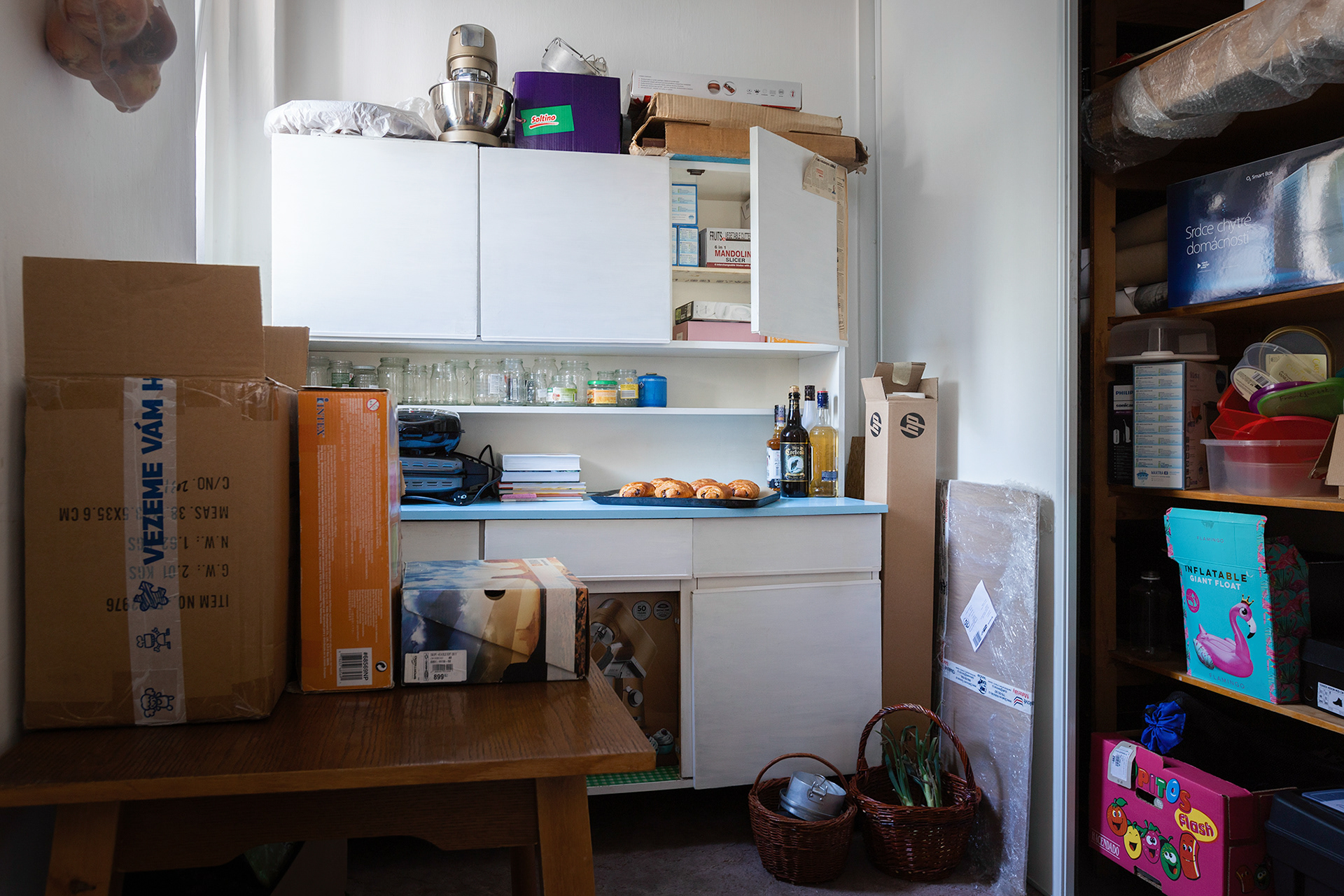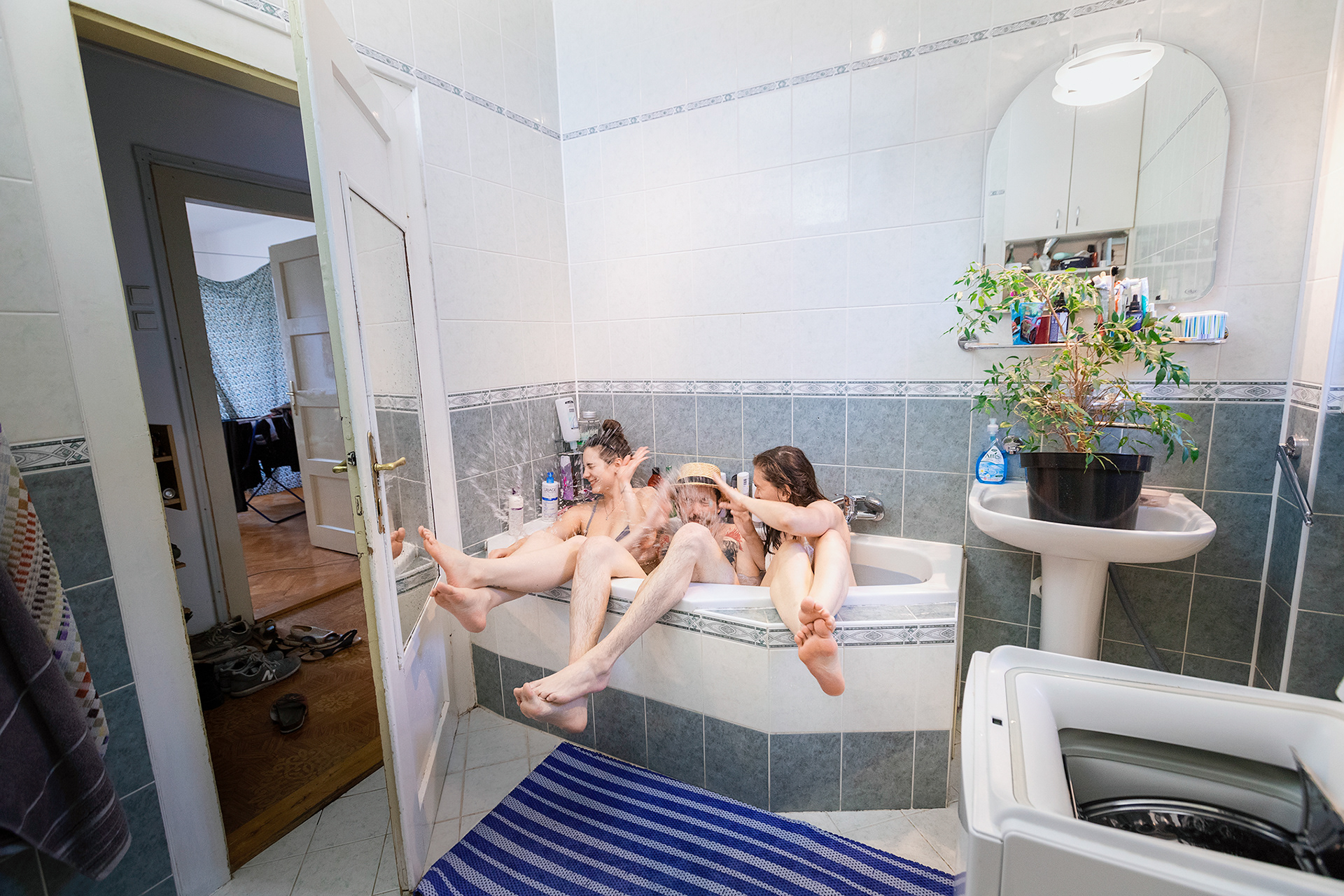 Pořizujeme snímky na dovolených, rodinných oslavách či jiných mimořádných událostech, skrze něž si uchováváme důležité momenty našeho života. Však ani fotografie nejsou schopné obsáhnout vše a ty nejsilnější okamžiky a neopakovatelné chvilky si ukládáme do své paměti. Blížící se období dovolených a výletů do přírody mělo přinést další spousty těchto fotografií a zaplnit alba a disky počítačů.
Celosvětová mimořádná situace změnila cestovatelské plány a sny o novém dobrodružství se rozplynuly. Tyto okolnosti nás přiměly k využití fantazie a dostupných prostředků. Místo nově plánované cesty, jsme se rozhodli zrekonstruovat předchozí zážitky aniž bychom opustili náš byt. Reálné zážitky přemisťujeme do neobvyklého prostředí a vkládáme je do nových souvislostí, kde nabývají až absurdního významu. Snažíme se v prostorách našeho bytu zachytit to, co nám v paměti zůstává jen v obrysech a současně to, co nám evokují suvenýry a pořízené fotografie z cest. Pokládáme si tedy otázku: Je toto vůbec možné a jak daleko naše fantazie při tomto počínání musí zajít, aby prchavé okamžiky radosti, smíchu, slz i bezradnosti byly znovu obnoveny?
Humans preserve the important moments of our lives by taking pictures at holidays, family celebrations, or other special occasions. Not even photographs are able to contain everything though, and so we store all the strong and unrepeatable moments in our memory. The approaching period of holidays and nature trips was supposed to bring more of these photos, filling albums and computer disks. The recent global emergency has changed travel plans, however. Dreams of a new adventure have faded. These circumstances led us to using avaible resources coupled with our imagination – And so, instead of a newly planned trip, we decided to recreate our previous vacation experiences without leaving the apartment. We moved those real experiences into an unusual environment and put them into new contexts, where they gain a new kind of (sometimes nearly absurd) significance. We try to capture what's left of the memories, stimulated and evoked by souvenirs and photos taken at that time. We ask ourselves: Is it even possible to live this again? How far must we stretch our fantasy for the fleeting moments of joy, laughter, tears, and helplessness to be renewed?